PROGRAM | HOTEL | SPONSOR OR EXHIBIT | CE INFO | REGISTER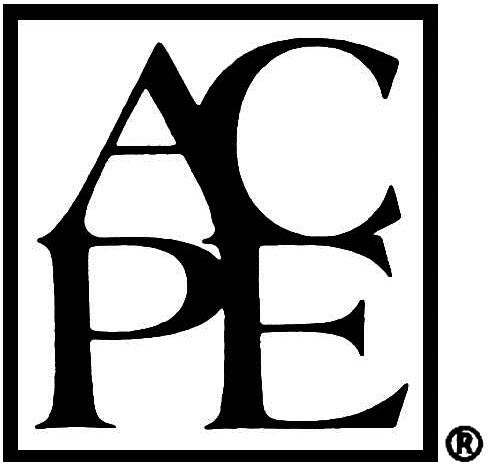 The Connecticut Pharmacists Association is accredited by The Accreditation Council for Pharmacy Education as providers of continuing pharmacy education.



---
SESSION 1
Diabetes Care Certificate Program

---
SESSION 2
Medication Therapy Management Certificate Program

---
SESSION 3
Travel Health Certificate Program

---
SESSION 4
Prescribing Technology: What You Need to Know About High-Tech Changing the Pharmacy Industry

---
SESSION 5
Pharmacists on the Front Line as Immunizer and Educator: Addressing the Inconvenient Truth of Vaccine Refusal
Tom Buckley, MPH, RPh
Associate Clinical Professor of Pharmacy Practice
Department of Pharmacy Practice, UCONN School of Pharmacy

1. Describe the current status of the 2019 measles outbreak
2. Identify the sources of a measles outbreak that was previously eradicated
3. Demonstrate the pharmacist's role in vaccine education
4. Apply effective strategies to address vaccine myths and misconceptions
---
SESSION 6
Pain Management in the Face of Opioid Stewardship

1. Review guidelines for responsible pain management with opioids
2. Discuss the role of adjunctive medications for pain control
3. Identify novel therapeutic agents that are being developed as non-opioid analgesics and describe how they might be added to current practice
4. Develop pain management regimens using guideline recommendations for case studies
---
SESSION 7
You are Pharmacy's Best Advocate: Taking Grassroots Action to the Capitol (Law CE)
Jean Cronin
Partner, Hughes & Cronin Public Strategies

---
SESSION 8
Keynote Address
ANNE B. CROPP, PharmD, BCAP

---
SESSION 9
Dirofilaria, CHF, and NSAIDs for Lions, Tigers, and Bears… Oh My!
Carolyn Arnish, PharmD, RPh
Clinical Staff Pharmacist, Tufts School of Veterinary Medicine

1. Highlight the training a pharmacist can pursue to become a veterinary pharmacist and review the history of veterinary pharmacists in the United States
2. Describe the life cycle of Dirofilaria immitis (heartworms) as well as treatment paradigms used for prevention and eradication of infection in dogs (Specific to New England Region)
3. Review the pathophysiology of congestive heart failure in dogs and cats and compare/contrast approved human vs veterinary therapeutic agents currently utilized in practice
4. Delineate differences in human-approved vs. veterinary-approved anti-inflammatory agents for veterinary patients and the benefits and dosing of each option
---
SESSION 1O
Legislative Update: A Word from Dept. of Consumer Protection (Law CE)
Rod Marriott, RPh
Director, Drug Control Division, CT Dept of Consumer Protection

---
SESSION 11
Student Poster Session

---
SESSION 12
Pathophysiology and the Effect of Treatment in Type 1 Diabetes
Lisa Cohen, PharmD
Associate Professor, Univ of Rhode Island School of Pharmacy

1. Compare and contrast pathophysiology and presentation of type 1 and type 2 diabetes
2. Review the data from the DCCT and EDIC trials and identify the role pharmacists can help with the complications and improve the control of type 1 diabetes
3. Inspect the data from the T1D Exchange and describe opportunities for pharmacists to become members of the T1D care team
---
SESSION 13
Diabetes-related Technology: When an AP is Not an App
Jennifer Sherr, MD, PhD
Associate Professor in Pediatrics (Endocrinology)
Yale School of Medicine

1. Discuss the role of insulin pumps and continuous glucose monitoring systems in the standard of care for those with T1D
2. Describe the currently available data on the development of Artifical Pancreas technology in the future of T1D care
3. Review where a pharmacist can impact patient care and outcomes for patients with T1D utilizing insulin pump/CGM technology
---
SESSION 14
T1D Care in 2019: We've Come a Long Way
Andrew Vilcinskas
UCONN School of Pharmacy

1. Review the pharmacokinetics of insulins (human and analog) and compare them to the advancements with modern basal and ultra-rapid acting analog insulins
2. Describe clinical cases of patients being initiated on insulin for newly diagnosed T1D to highlight insulin dosing strategies and treatment goals highlighting the role the pharmacist can play on this care team
3. Describe the clinical development of adjunctive therapies for T1D to include pramlintide, metformin, DPP4 inhibitors, GLP1 agonists as well as SGLT2-SGLT1/2-inhibitors and the role they may play in the future management of T1D along with insulin
---
SESSION 15
Diabetes Track Panel Discussion

---
SESSION 16
Basic Pharmacology/Toxicology of Marijuana
Dayne Laskey, PharmD, DABAT
Univ. St. Joseph School of Pharmacy

---
SESSION 17
Cannabis Use Disorder

---
SESSION 18
Choosing the Right Agent
Al Domeika, PharmD

---
SESSION 19
Medical Marijuana Panel Discussion

---
SESSION 20
Basic Principles and Concepts of Pharmacogenomics
Maria Summa, PharmD, BCPS
Chair, Associate Professor of Pharmacy
Univ of St. Joseph School of Pharmacy

1. Define basic pharmacogenomic nomenclature and how genetic variation contributes to inter-individual variability in drug response.
2. Describe how pharmacogenomic information is being used to improve patient care.
3. Identify key resources that curate knowledge about the impact of genetic variation on drug response.
4. Communicate recommendations and explanations about pharmacogenomic tests and associated results to patients and other members of the healthcare team.
---
SESSION 21
Applications of Pharmacogenomics and Precisions Medicine in Oncology Care
Nick Forcello, PharmD, BCPS, BCOP
Smilow Cancer Center

1. Illustrate established applications of genomics in oncology practice.
2. Explain newer applications of genomics being applied to both new and old antineoplastic agents and supportive care.
3. Discuss potential future applications of precision medicine in oncology patients.
---
SESSION 22
NEX-GEN Care: Pharmacogenomic Applications Aimed at Improving Psychopharmacotherapy
Cristofer Price, PharmD
Clinical Pharmacy Program Manager, Mental Health
Providence Veterans Affairs Medical Center

1. Review common metabolic pathways involved in psychopharmacotherapeutics and identify clinical challenges associated with genetic variability in these pathways
2. Describe the role pharmacogenomics can play in the hand of the pharmacist caring for patients with major depression, bipolar disorder and schizophrenia
3. Discuss patient cases where pharmacogenomic data were used to optimize patient care in psychiatry
---
SESSION 23
Pharmacogenomics Panel Discussion