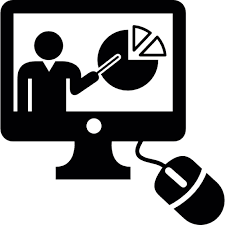 If you have been out of practice for a few years you'll need to check out our on-line Pharmacist Refresher Program. Are you reciprocating into Connecticut and need a law review? Are you looking for an update on Pharmacy Law or Quality Assurance processes? Our Pharmacy Law/QA program is your answer.
PHARMACIST REFRESHER COURSE
The Pharmacist Refresher course is a non-credit, certificate refresher course for pharmacists who wish to return to community pharmacy practice after an absence from practice for three or more years.
The course consists of three modules, all of which have been approved for American Council on Pharmaceutical Education (ACPE) continuing education credits. The first two modules are completely online and composed of weekly study segments that allow you to work on your own, at your own pace. The third module consists of a three-week, 90-hour 'live' experience in a community pharmacy. The Connecticut Pharmacy Association (CPA) will assist in sourcing a pharmacy at which you will complete the module.
You must complete all three course modules in order to earn the Pharmacist Refresher Course Certificate. Should you opt to participate in Modules One and/or Two, only, for personal enrichment, you will earn ACPE credits through CPA.
ONLINE PHARMACY LAW/QUALITY ASSURANCE COURSE
This course is meant to give home study law credit to any pharmacist wanting to learn about quality assurance strategies and Connecticut's pharmacy laws. This course can be used for reciprocity into Connecticut or those who want an update on Pharmacy Law and Quality Assurance. Students must follow the two week course schedule. Online discussion boards and instructor monitoring and interaction keep you on track throughout the course. Tests and quizzes track your progress (you must receive a 70% or higher to pass this course and get credit).
This course is offered the first two full weeks of every month. The registration deadline is the Thursday before each monthly course starts. Fill out the registration form below to sign up for next month's program. This course is accredited by ACPE for 15 hours of home study law education. Partial credit will not be awarded. You must finish the course in the two weeks allowed during the month you started.