Thank you to the sponsors of NEPC 2020!
Want to see your company on this list? Click here for information.
---
Keynote Sponsor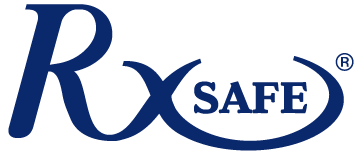 RxSafe is the leader in robotic automation that improves patient safety and boosts profitability for independent retail and hospital outpatient pharmacies. Our RapidPakRx™ adherence strip packager produces single or multi-med pouches with unprecedented accuracy and efficiency, enabling pharmacies to run a 30-day med cycle at the lowest possible cost. RxSafe's BlistAssist™ blister card packaging assistant improves manual preparation and verification of single or multi-med blister cards, delivering faster inspection and greater accuracy, traceability and security. Our RxSafe 1800™ system enables pharmacies to boost script-filling accuracy & speed, save floor space, increase narcotics security, and take control of their inventory management. Learn more at www.rxsafe.com.
---

Pharmacists Mutual Insurance Company is a nationally recognized leader providing insurance and risk management solutions within the insurance industry. Pharmacists Mutual operates in all 50 states, the District of Columbia, and Puerto Rico. Financially secure, Pharmacists Mutual is an AM Best "A" Excellent* rated property and casualty insurance provider. We take pride in being your single source for insurance protection. Our broad portfolio of products and services satisfies our members' professional, personal, and business insurance needs.
---
Comprised of more than 45 non-profit organizations, The Partnership for Safe Medicines (PSM) is a public health group committed to the safety of prescription drugs and protecting consumers against counterfeit, substandard or otherwise unsafe medicines. PSM follows a set of principles to support quality assurance programs and establish a drug distribution system that is without compromise. It is our hope that through these guidelines we can reduce the number of counterfeit drugs that defraud patients and deny them therapies that can alleviate suffering and save lives. Learn more at safemedicines.org
---

MANCHESTER COMMUNITY COLLEGE PHARMACY TECHNICIAN PROGRAM
This comprehensive course will prepare students for an entry-level position in a community, hospital or long-term care setting. The course is also an excellent review for the Pharmacy Technician Certification Board national certification exam. Topics will include medical terminology specific to the pharmacy, reading and interpreting prescriptions, and defining drugs by generic and brand names. Students will learn dosage calculation, I.V. flow rate, drug compounding, and dose conversion. Dispensing of prescriptions, inventory control, billing and insurance reimbursement will also be discussed. Learn more here.
---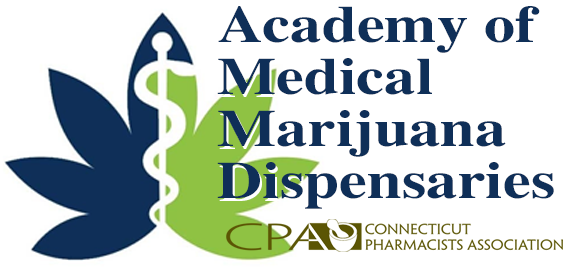 Connecticut's medical cannabis law requires that a board-certified pharmacist be onsite to dispense the product at a medical cannabis dispensary.
 CPA's Medical Marijuana Academy provides expertise, information, and research to Connecticut regulators and patients. The Academy of Medical Marijuana Dispensaries was founded in 2014 to foster communication and share expertise, information, experiences and suggestions to advance and maintain the practice of pharmacy and patient care and needs in a Medical Marijuana Dispensary setting within the state of Connecticut. More information here.
---

The Connecticut Pharmacists Foundation, Inc. (The Foundation) operates exclusively for charitable, educational, and scientific purposes in accordance with IRS Section 501(c) 3.  The Foundation's mission is to foster, encourage, coordinate and conduct, with respect to, but not limited to, educational, literary, scientific, charitable and research activities. Such activities are to be conducted for the benefit of pharmacists and consumers of health care and to enhance the practice of pharmacy, pharmacy education and patient outcomes.

---