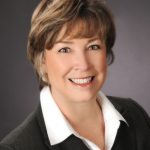 Nicki Hilliard, PharmD, Immediate Past President, APhA

Realizing Your Significance: 0106-0000-19-059-L04-P/T
Objectives:
Develop strategies to increase your professional and personal significance
Identify how to create value and goodwill in others.
Explain the value of recognizing and relying on strengths.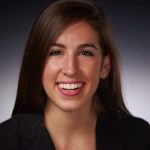 Kristin Waters, PharmD, Clinical Pharmacist in Psychiatry, Yale New Haven Hospital

Women & Depression: Not a "Female Weakness": 0106-0000-19-060-L04-P/T
Objectives:
Describe the epidemiology, risk factors, diagnostic criteria, and clinical features of major depressive disorder, persistent depressive disorder (dysthymic disorder), premenstrual dysphoric disorder, peripartum depression, and perimenopausal depression.
Evaluate the safety and efficacy of currently-available pharmacologic treatment options for major depressive disorder.
Apply knowledge to patient cases.
---
Crystal Walsh: Strategies for Intensifying Treatment: Helping Patients with Diabetes Reach Their Targets (Non-CE)

This is a non-branded program focused on Type 2 Diabetes management and ADA 2019 guidelines updates.
---
Lori Christensen, Financial Services Representative, ClearPath Financial Solutions
Women & Wealth (Non-CE)
Discuss wealth strategies for women in professional settings, including tactical approaches to utilizing career path development to support independent wealth management.
---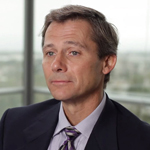 Tom Buckley, MPH, RPh, Associate Clinical Professor of Pharmacy Practice, UCONN School of Pharmacy
What is the Health Gap and Why Should I Care? The Impact of the Social Determinants of Health: 0106-0000-19-061-L04-P/T
Objectives:
1. Describe the social determinants of health on an individual, community and global level
2. Recognize the role of gender in population health
3. Illustrate how the social determinants of health impact women
4. Demonstrate how pharmacists' clinical and health promotion activities impact health equity
---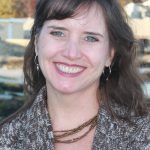 Lisa Bragaw, RPh, Owner, Now & Zen Yoga Studio and Chairman of the Board, Connecticut Pharmacists Association
Using Mindfulness to Improve Medication Safety and Job Satisfaction: 0106-0000-19-066-L05-P/T
Discuss the nature and scope of prescription errors
Develop methods to detect and prevent medication errors
Recall the benefits of stress reduction and practicing mindfulness to reduce the risk of prescription errors
Use various mindfulness techniques to improve medication safety and job satisfaction.

Marissa Salvo
Sex and Gender-Based Medicine: 0106-0000-19-068-L01-P/T
---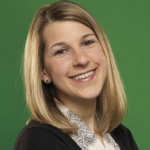 Marissa Salvo, PharmD, Clinical Professor, UCONN School of Pharmacy

Sex and Gender-Based Medicine: 0106-0000-19-068-L01-P/T
Objectives:
Define sex and gender-based medicine terminology.
Recognize sex and gender differences in disease presentation.
Explain the importance of sex and gender in medication research and selection.
---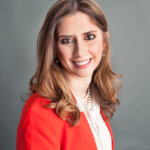 Suzanne Soliman, PharmD, BCMAS, Founder, Pharmacist Moms

Women Paving the Way in Pharmacy in the 21st Century: 0106-0000-19-065-L04-P/T
Describe the growth of women in pharmacy over the past 50 years
Compare & contrast the reasons for the growth of women in pharmacy
Discuss the areas of growth for women in pharmacy
---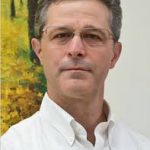 David Schwindt, MD
Pharmacogenomics for the Pharmacist: 0106-0000-19-070-L04-P/T

Objectives:
1. Define pharmacogenomics and explain its role in predicting a patient's response to medications.
2. Describe how gene testing can predict certain drug allergies.
3. Recall how pharmacokinetics and pharmacodynamics can help predict gene-drug and gene-drug-drug interactions.
---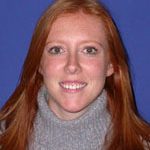 Heather Peracchio, MS, RDN, CD-N

Food As Medicine:What's the Right Way to Eat in the 21st Century?: 0106-0000-19-062-L04-P/T
Learning Objectives:
Identify current evidence-based practices for nutrition and health education.
Discuss diet-related confusion to help guide patients in achieving optimal health.
---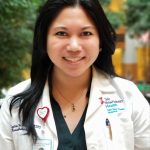 Lydia Tran, PharmD, Cardiovascular Clinical Pharmacist, Yale New Haven Hospital
The Way to a Woman's Heart: Improving Cardiovascular Health in Women: 0106-0000-19-067-L01-P/T
Objectives:
1. Explain the risk factors for cardiovascular disease in women.
2. Compare the signs and symptoms of myocardial infarction between men and women.
3. Discuss prevention of cardiovascular disease in women based on AHA guidelines.
---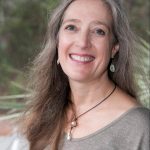 Bridgette Nelson, Founder and Principal, Reinvention Strategies Group, LLC

Minding Your Minutes: Enhancing Resilience through Mindful Engagement in Life + Work: 0106-0000-19-063-L04-P/T
Learning objectives:
1. Define resilience and burnout.
2. Summarize current statistics for clinician and pharmacist burnout.
3. List internal and external factors that contribute to burnout.
4. Define core areas of health and wellbeing that contribute to resilience.
5. List strategies to build engagement and resilience.
6. Use an introductory mindfulness practice to enhance resilience and engagement.
---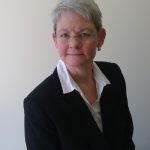 Jennifer Osowiecki, RPh, JD, Partner, Cox & Oswiecki, LLC

Legal Perspectives on Pharmacist Prescribing & Pharmacy in the 'Information Age': 0106-0000-19-064-L03-P/T
Objectives:
1. Explain the continuum of pharmacist prescribing activities from dependent to independent prescribing
2. List at least two jurisdictions where pharmacists are authorized to independently prescribe contraceptives
3. Identify key elements of a collaborative practice agreement in Connecticut
4. Assess how technology may change patient demand and the delivery of patient care services and the future of pharmacist prescribing authority
---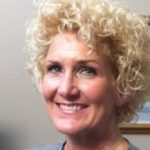 Amy Hendry, Connecticut Center for Massage Therapy

Bone and Tissue Health in Women