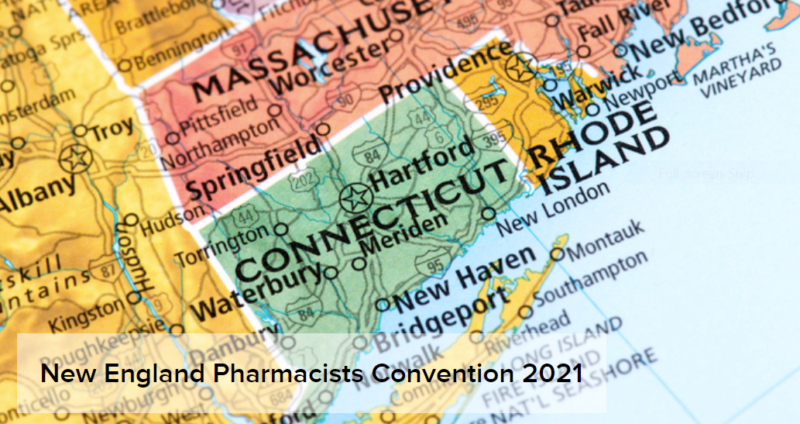 The New England Pharmacists Convention offers a variety of sponsorship opportunities for 2021!
We are utilizing the WHOVA conference platform to enable our events, allowing us to offer a robust exhibition platform with in-depth metrics, and much more.
Why exhibit at the New England Pharmacists Convention?
Higher than Usual Attendance We expect higher than usual attendance at our 2021 meeting because it's going to be easier than ever for our members to participate. No travel hassles, lower costs, and flexible virtual access, too.
Fully Interactive Exhibitor Booths Our 2021 Virtual Exhibits will be fully interactive, just like our meeting. Attendees will be able to engage with exhibitors in a centralized location to browse the different exhibits, watch the latest product demos, view technology in action and connect directly – all within the virtual booths! The virtual booth platform simulates the experience of a face-to-face meeting.
Whova Exhibition Hall The exhibition hall will seamlessly integrate into the virtual event experience and will be prominently displayed on the event platform including a tab in the navigation menu. We'll use call outs and push notifications to advertise the specific exhibit hall hours on the agenda each day. Exhibitors will use the simple Whova App to build their virtual booths. You can add pre-recorded demo videos, photos, links to job openings, and text to guide the conversation. You can also schedule livestream presentations at specific times or send coupons and setup giveaways & raffles to increase traffic to your table. Link to Video (Sound On!) – Learn About Whova's Exhibitor Platform AND Instructions for setting up Whova Exhibit Booth
Exhibit Hall Passport Game with Prizes! For each event, we will set up an Exhibit Hall Passport Game and will give prizes to our attendees who earn the most points for visiting booths and attending booth demonstrations. Attendees will collect stamps by interacting with Exhibitors at as many booths as possible.
Dedicated Exhibit Hall Hours We'll have dedicated exhibit hall hours over the lunch break each day of each event. No sessions will take place during this time to give meeting attendees opportunities to explore the virtual exhibit hall. Please note that the exhibit hall will be open at all times during the meeting, and the virtual booths will be up before the meeting begins and will remain active for months after the meeting ends.
Exhibitor Recognition Exhibitors will also be recognized on our website and in emails to our membership (both inlcude a link to your webpage). We will also include exhibitor information in the meeting program book including logos, company descriptions and contact information.
Data Analytics Data analytics will be provided after the meeting so you can see contact info for all the attendees who visited your virtual booth.